About MCG in the Middle East

Informed Care Strategies Based on Global Evidence-Based Care Guidelines
MCG helps healthcare organizations implement informed care strategies that proactively and efficiently move patients toward health. Care guidelines from MCG provide fast access to evidence-based best practices and care-planning tools across the continuum of care, supporting clinical decision-making and documentation as well as enabling efficient transitions between care settings. Data analysis provides insight into critical benchmarks such as length of stay, and re-admission rates. Whether you're a hospital, a health insurer or third-party administrator, MCG care guidelines and solutions help drive effective care – care that optimizes patient outcomes cost appropriately.
For Health Insurers and Third-Party Administrators (TPA's)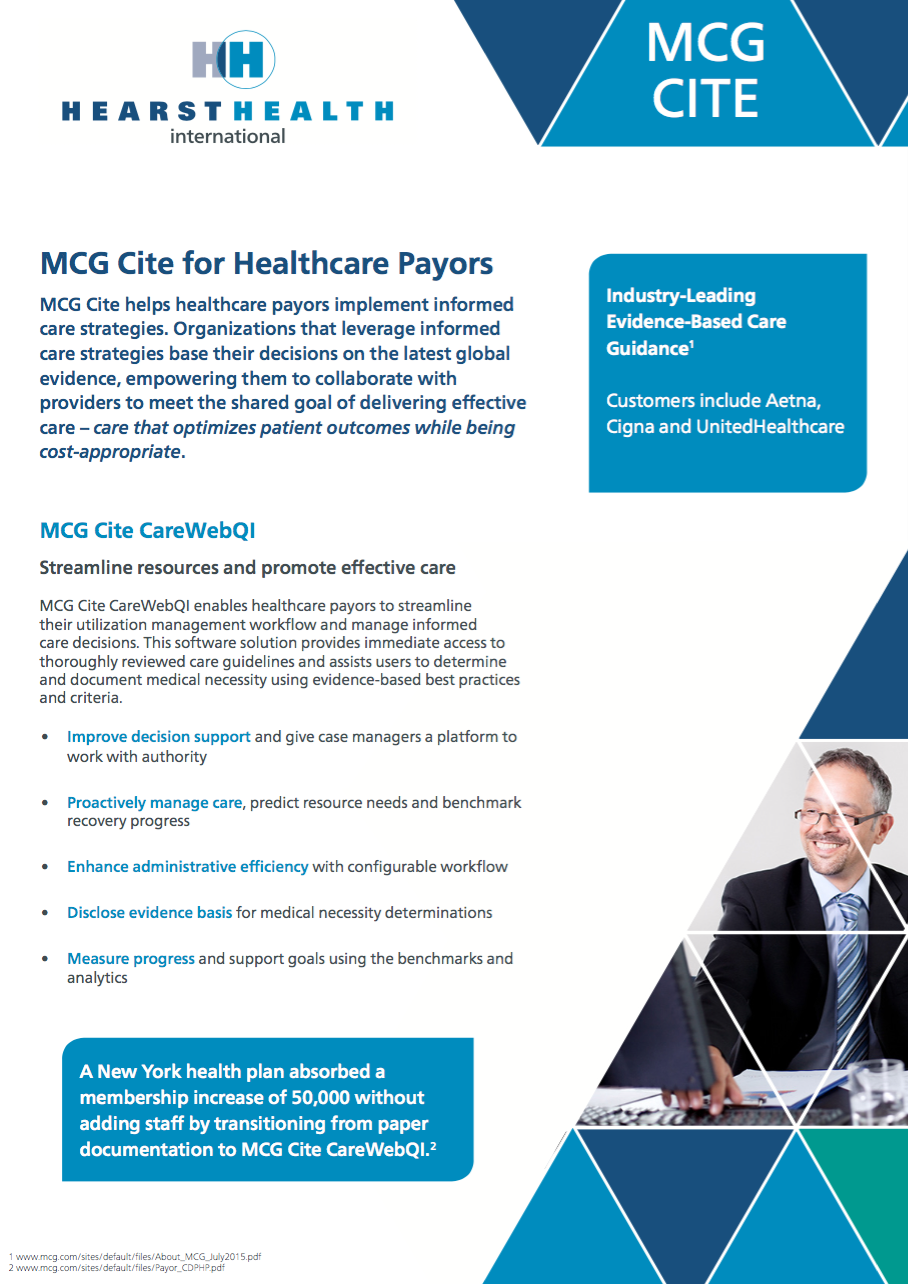 MCG Cite for health insurers and TPA's does more than just streamline resources and reduce costs, it also helps organizations to collaborate with providers to deliver effective care. Health insurers are enrolling members with more complex (and often costly) conditions each year. MCG Cite enables customers to implement informed care strategies that help payer organizations deliver the appropriate level of care to members while keeping their health plans fiscally sound.
DOWNLOAD FACTSHEET
For Healthcare Providers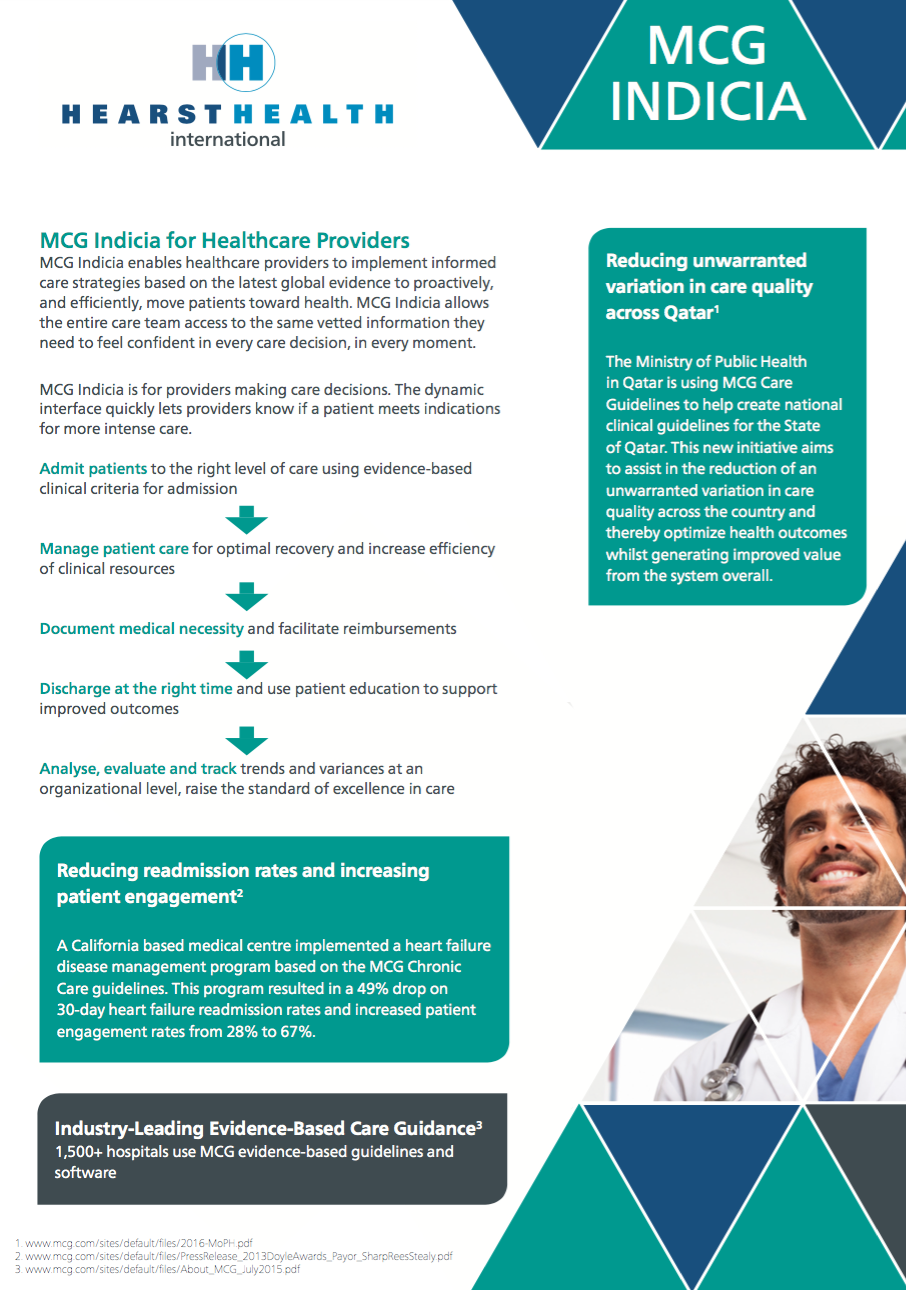 MCG Indicia is for providers making care decisions. The dynamic interface quickly lets providers know if a patient meets indications for more intense care and gives the entire care team access to the same vetted information they need to feel confident in every care decision, in every moment. Our interactive software platform, Indicia, features an easy-to-use structure based on clinical logic and gives you access to evidence-based care guidelines to support reimbursement, case management, and care management goals. And, it integrates with top electronic health record (EHR) systems.
DOWNLOAD FACTSHEET
MCG Cite CareWebQI (CWQI) gives you easy access to evidence-based best practices and criteria so you can support clinical decision making. Efficiently develop more comprehensive, consistent, and coordinated care plans. Identify gaps in care, improve quality, and enhance operational efficiency. CareWebQI streamlines care coordination while giving you quick and easy access to MCG clinical content. Payers can track patients and episodes while capturing variances from best practices.
Patti Robinson, Director of Medical Management with Cooperative Managed Care Services (TPA) in Indiana, discusses implementing MCG Cite AutoAuth for prior authorizations. A third-party administrator (TPA) is an organization that processes insurance claims for a separate entity.
Dr. Margaret-Mary Wilson, Chief Medical Officer & Sr. VP of UnitedHealthcare Global, discusses how MCG care guidelines can improve quality while ensuring healthcare delivery is appropriate and cost effective.
With the MCG Cite AutoAuth module, payers and providers can rely upon an automated, evidence-based system to facilitate the pre-authorization process. The Web-based interface, provided through the payer or health plan's portal, makes it easy for a healthcare provider to document and support potential treatment requests. Determinations are made in real time allowing more time to focus on improving patient care.
Rita Beckman, Director of Utilization Review at Wheaton Franciscan Healthcare, discusses how they've quickly seen reduced denials with MCG's criteria by having Indicia easily summarize the entire set of documentation.
Find more information on the MCG YouTube Channel
The Regional Director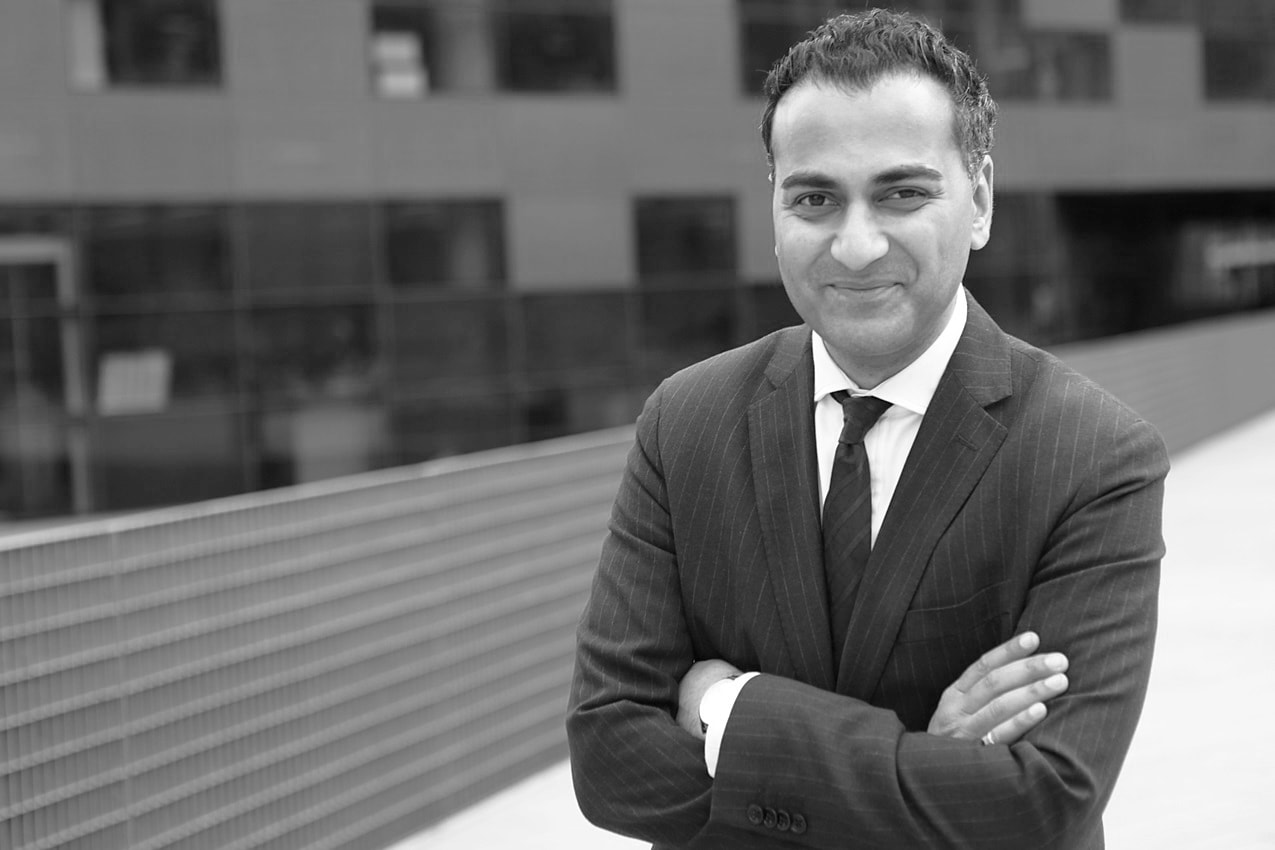 Dr Mehmood Syed
Middle East Regional Managing Director
FDB Middle East
Business Central Towers, Office 2603A, Dubai Internet City, Dubai, UAE +971 5288 18750